Dan Conn coming to NZ for LiveFit Festival
Blitz & All Pro sessions at LiveFit Festival
Dan is an Ex-Professional NRL player and the former global face and athletic director of F45 Training.
During his NRL career he committed himself in a health and wellness journey where he gained his Cert 3 and 4 in Personal Training. Dan is also now a partner in Hustle boxing franchise in Sydney where he works with brands like Adidas, Samsung and Heart Land Holden. Dan wants to get the best out of everyone both physically and mentally and is extremely dedicated to raising the bar in mental health awareness.
Dan will be running two workouts at LiveFit over the weekend in 'Fitness Studio 1' that will take visitors through their paces in high intensity 'burn factor 5' style workouts for just an additional cost of $12.00 with each GA ticket (plus booking fees)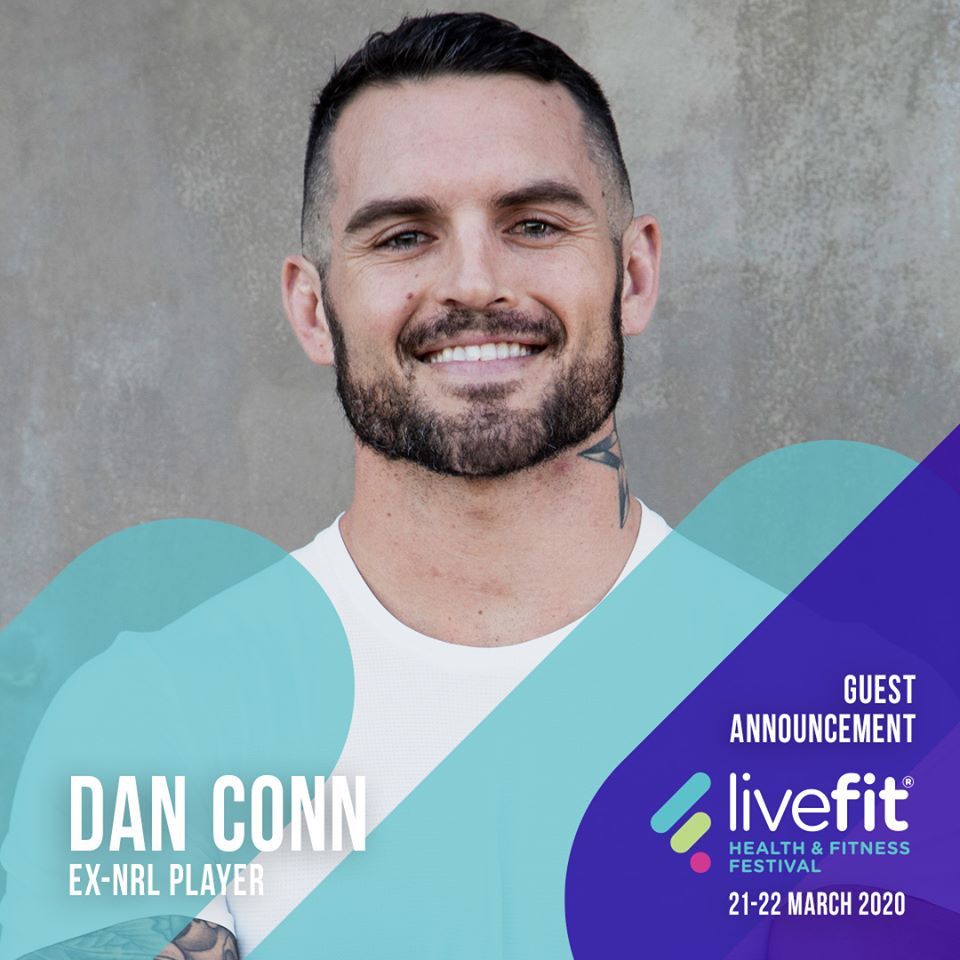 ---
BLITZ – Get Lean & Mean
​Saturday 1:00pm
This 40 minute Tabata inspired body weight workout will develop the foundations of your fitness & the ability to work at a higher rate for longer without undue fatigue.
Working the body from head to toe over exercise bouts of 40 seconds on & 20 seconds off, you'll quickly build lean muscle mass, burn excess fat & most importantly, dominate your power game! AND, the barrage of foul language? Don't worry, we won't judge. We just know that means you're working double time.
---
ALL PRO - Get Athletic & Toned
​Sunday 2:00pm
This highly energetic, heart pumping total body burner 40 minute workout is the holy land of athleticism conditioning the entire body over 3 minute rounds! Do the math & that's one LIT SESSION!
You'll work functional patterns with simplistic & dynamic movements that will tighten, tone & trim every muscle in your body setting a new benchmark of your athletic potential! AND ALL WITHOUT ANY EQUIPMENT Make sure you gear up for a fun one, this workout will leave you feeling accomplished & satisfied and all with a smile. You just wait & see!