LiveFit brings together world class trainers to host more than 35+ workout sessions across 2 days.
Some of NZ's best and most high profile fitness trainers and yoga instructors will be hosting classes throughout the weekend at LiveFit Health & Festival in March offering something for every fitness level!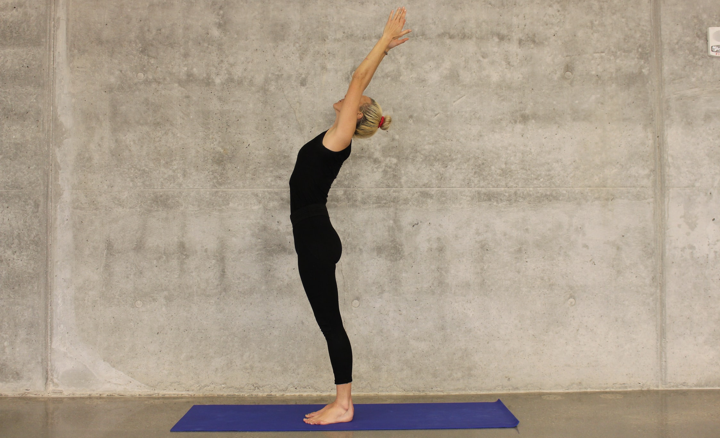 With more than 35 workouts on offer at NZ's biggest health, fitness and wellness event, there's really no excuse to not be healthier in 2021. When it comes to finding a fitness programme that suits you, you end up going to a gym or studio to do a trial class and work out in the corner huffing and puffing away as everyone else looks like they're a pro. Then you do it all over again till you find 'the one' that will motivate you enough to go every day, or at least regularly to achieve some kind of health or fitness goal. It can be daunting and time consuming. LiveFit Festival takes out the hassle and the awkwardness.
"The idea of hosting so many workout sessions over the two days is really a chance to profile the types and styles of programmes that are available to people here in NZ and add the convenience of trialing them all in one place" says LiveFit Managing Director Jono Ridler. "It's an opportunity to try one or maybe 3 or 4 to see what works for you without the added pressure of everyone else in the class excelling because they're a regular. In these classes at the Festival, there'll be a number of novice people trying out the class for the first time".
The workout sessions on offer at LiveFit cover almost everything with HIIT, functional training, boxing, yoga, pilates and much more so there's bound to be something there for you to discover and best of all, it caters for all fitness levels. Try well-known fitness programmes like Zumba, Les Mills, POUND or 9Round and workout with trainers like Ruben Wiki, Nikki Ralston and Nats Levi. 
Jono Ridler adds, "We're also very excited to announce that Kate Ivey will be attending the Festival. Founder of Kate Ivey Fitness and the successful DediKate community, Kate will be hosting her Boot Camp Blast both Saturday and Sunday in the main Fitness Studio". 
Kate specialises in HIIT and at home weights workouts which is what she will be hosting at LiveFit. "When I got asked to be a part of LiveFit I was really excited to share what I do with people to improve their health and fitness long term. LiveFit is the hub in NZ for health and fitness and it is important that we work together to create a supportive and motivational community to empower people to look after themselves for both their mental and physical health," says Kate.

Jono also adds, "This year, we're offering 8 yoga based classes over the two days that give attendees a chance to experience what yoga is about and the best part - you get to do it outside on the grass. Yoga is all about stretching and mindfulness and being able to offer these classes on the grass, in the sun and the fresh air is an experience not a lot of people get to do, and they get to do it with some of NZ's most recognised and respected yoga instructors".
Joining Niki Ralston at the Festival in providing Yoga classes outside at LiveFit is Kelly Macdonald, Claire Eli and Maddie Brosnan.
Kelly Macdonald has been recognised as the REP's 'Up & Coming PT for New Zealand' in 2018, and nominated for New Zealand's 'PT of the Year' 2019 & 2020 since starting her business in 2017. She also went on to create a programme for Les Mills called "Les Mills Stretch" aimed to give people ease from aches and pains, limited range of motion, injuries, and the adaptations of our current desk-bound lifestyle. She will be hosting 'Kelly Mac Stretch', a 50min class focussing on stretching, breathing, relaxing, extending your range of motion and calming down your nervous system, Saturday 3:00pm. "I'm honoured to be able to have the opportunity to teach at such a prestigious event and am very much looking forward to meeting and guiding everyone through this experience," Kelly quotes.

Claire Eli is a movement, yoga, and meditation teacher who loves to explore the world through the physical body. Her motivation and continuous inspiration comes from teaching students of all backgrounds, body types, and abilities; believing that there is a place for everyone on both the yoga mat and the dance floor. "I am so excited to be partnering with LiveFit Festival," Claire says. "This is a great opportunity for anyone who is new to yoga to give it a go! As well as seasoned practitioners who would like to explore their practice in a new way." If you love yoga, good music and would like to move your body this is for you! Join Claire for a dynamic vinyasa flow class Staurday 3:00pm and Sunday 12:00pm. This class combines the principals of yoga, martial arts, and dance to create a fluid and grounded sequence. 

Maddie Brosnan is a Yoga and Meditation Teacher, Barre Instructor and teaches Embodiment practices and tools to create and empower awareness and change. She will be hosting YogaBeats which is an embodied movement practice where you 'reconnect back to self through ourselves by tapping into raising our frequency, vibrations and flow state through Yoga, Dance, Freedom Movement, Breathwork and Meditation'. YogaBeats takes place Saturday 12pm and Sunday 1:30pm.

More information around the workouts on offer at the LiveFit Health & Fitness Festival 2021 can be found at www.livefit.co.nz/experience/workouts/